Compassion. Growth. Acceptance. Respect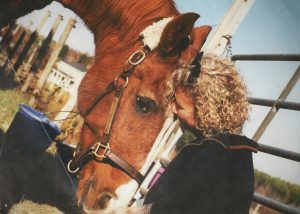 These comprise the core of my practice. Using modalities that best fit unique needs, I assist clients on their path of healing and positive change. Teens, adults, and elders are compassionately supported to find freedom from limiting beliefs, behavior and perceptions in order to discover their natural, balanced state of being. A non-judgmental, empathic and strengths-based approach helps clients to understand and transform their lives. These strategies foster the emergence of:
Empowerment, increased awareness, the discovery of meaning and purpose, positive behavior change, building healthy relationships, and the capacity to thrive.
Areas of specialty include working with people who struggle with depression, anxiety and stress; trauma; couple/parent/family relationship issues; grief or loss; substance abuse; issues unique to elders; recovery from serious illness; and spirituality consciousness and awakening.
One of my trained golden retrievers is frequently an active participant in counseling sessions, creating an atmosphere of acceptance, warmth, and unconditional love. My office is located  at 1 Lincoln Street in Bath, and Equine Assisted Pyschotherapy is offered  at Hawkes Nest Farm in  North Bath.